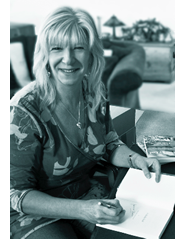 Having founded her own PR agency in Cambridge in 1986, Julia Wherrell moved to Devon in 1995.
She has many years' experience of producing publications and brochures and managing public relations campaigns for a broad spectrum of clients across all areas of business.
Today, rather than managing a team of people under one roof, Julia has created a 'virtual' agency, a team of individual professionals available as required to suit each client's needs.
An English graduate, she is a member of the British Association of Communicators in Business.


As a magazine editor, I need to be able to rely on freelance journalists who can write to length, who stick to the commission brief, and who – most importantly – keep to deadlines. Julia does all these things and is happy to tackle a wide range of subject matter. She has also produced some good photography work for the magazine.
Sue Viccars, Editor,
The Dartmoor Magazine.